Pour se détendre sur la plage, à la montagne, à la campagne ou même à la cool dans un Paris désert, offrez vous cette petite bd estampillée "écolo-rigolo"!
Tout juste primé à Angoulême avec "Trois Ombres", l'auteur, sorti de l'écurie de jeunes talents du magazine Fluide Glacial, déclare sa flamme verte et raconte, avec plein d'humour et de finesse, à quel point il est difficile d'être écolo, ou du moins en adéquation avec sa planète.

Ecologiste convaincu, Cyril Pedrosa pose les problèmes qui dérangent, les questions qui tuent : comment peut-on à la fois être citadin, écolo pratiquant et avoir bonne conscience ? Comment accommoder sa « gauchitude » convaincue et le confort moderne ? To be bobo or not to be ?

Sans donner de leçon mais tout en auto-dérision, il propose ainsi des saynètes courtes qui font un tour d'horizon du vivre bio et du consommer écolo, en utilisant son expérience personnelle pour mettre en pratique et en bédé ses convictions, et certaines contradictions.

AutoBio
, par Cyril Pedrosa. Editions Fluide Glacial. 9,95 euros.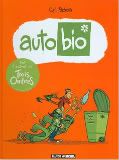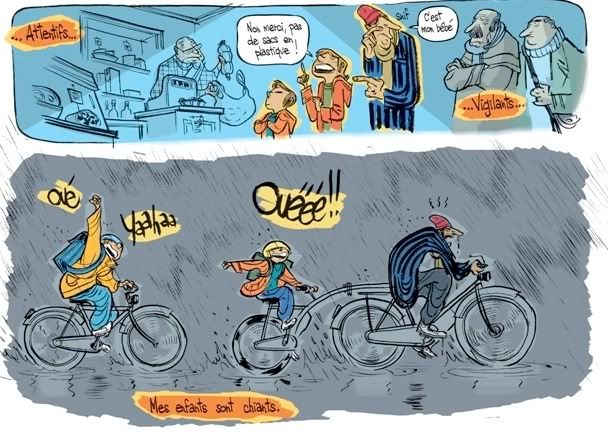 infos sites bd.lycos.fr