La Fondation Cartier pour l'art contemporain présente du 16 novembre 2007 au 27 janvier 2008 la première exposition personnelle de Robert Adams en France. Entièrement conçue par l'artiste et inspirée par ses préoccupations actuelles, elle permet de découvrir ce grand photographe du paysage de l'Ouest américain. Sous le titre On the Edge, l'exposition présente environ cent cinquante photographies exprimant une vision contrastée de l'environnement, à la fois accablante et pleine d'espoir. Elles sont extraites de trois séries aux résonances communes: West from the Columbia (1990- 1992), Time Passes (1990-1992) et Turning Back (1999-2003).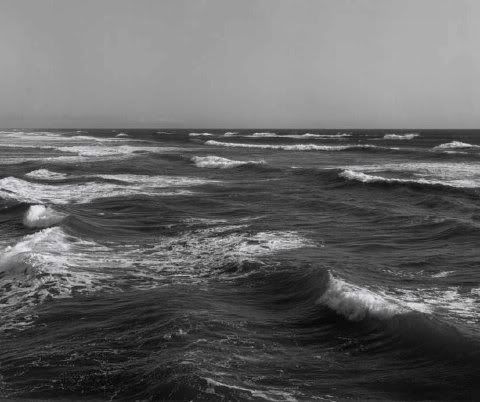 South from the South Jetty, 1990-91 / tirage 1992
Extrait de la série Time Passes - Tirage argentique - 22,5 x 27,9 cm
© Robert Adams

Si l'homme est absent de ses images de paysages urbains et ruraux de l'Ouest américain, c'est son influence sur l'environnement qui est prédominante: un panneau publicitaire installé au beau milieu d'une colline boisée, des chantiers de construction de banlieues résidentielles, des graffitis perturbant la tranquillité d'un paysage désertique, des forêts ayant subi les conséquences de la «coupe claire», cette technique permettant d'abattre rapidement des forêts entières.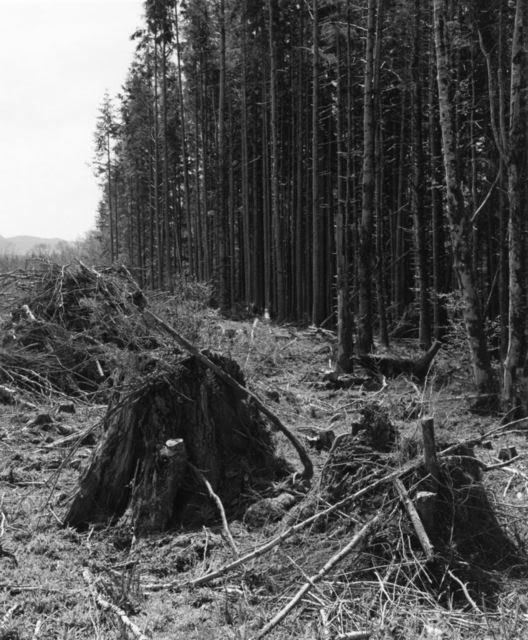 Oregon, 1999-2002
35,6 x 28 cm - Tirage argentine - Gelatin-silver print - Serie Turning Back
© Copyright Robert Adams, Courtesy Fraenkel Gallery, San Francisco and Matthew Marks Gallery, New York


Robert Adams est né en 1937 à Orange dans le New Jersey et vit actuellement à Astoria, dans l'État de l'Oregon. Docteur en littérature anglaise, il a enseigné à l'université pendant presque dix ans, avant d'opter définitivement pour la photographie à la fin des années 60.
Ses réflexions profondes et sensibles, mais aussi critiques et politiques, ont valu à Robert Adams des récompenses prestigieuses comme le Spectrum International Prize for Photography et le Deutsche Börse Photography Prize. Il a également obtenu les bourses de la Fondation Guggenheim et de la Fondation MacArthur, ainsi que du National Endowment for the Arts.

Robert Adams "On the Edge" du 16 nov. 2007 au 27 janv. 2008
Tous les jours sauf le lundi, de 11h à 20h, nocturne le mardi jusqu'à 22h.
Fondation Cartier pour l'Art Contemporain, 261 Bd Raspail 75014 Paris